MacOS version Available Q1 2018
Interested in exploring the upcoming release in beta? Contact us today!
TRY BETA VERSION
Introducing Showforge
Introducing the first native MacOS animation and motion control creation experience built from the ground up for themed entertainment. Combining the media workflow benefits of MacOS with the plug and play nature of Weigl hardware, Showforge is unparalleled in simplicity and workflow efficiency. Available soon for MacOS. Contact Us! for beta opportunities.
Showforge
Showforge provides a plug and play animation tool for rapid programming of digital and analog animation, DMX lighting and basic show logic. Connect a ProCommander and/or Pro I/O device set, connect your figure and begin programming.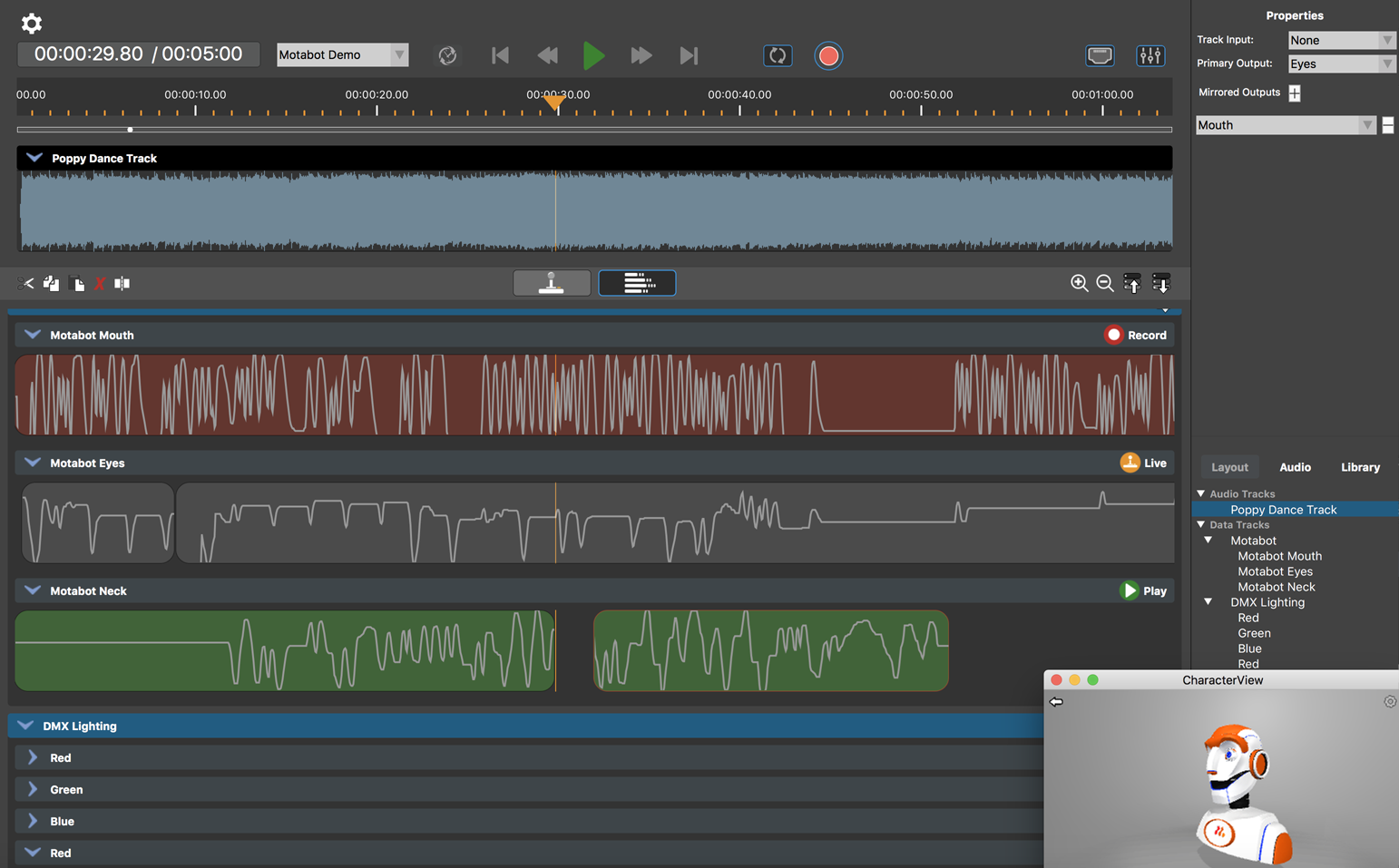 Showforge Supports the Following:
All Weigl and Artnet devices
SMPTE timecode via PHX, LX and HX units
USB joysticks/Keyboard support
USB MIDI consoles and DAW surfaces
DMX recording (via Weigl ProCommander 2 or better, or Weigl Pro I/O DMX)
Full timeline editing and synchronization
Advanced playback engine to combine media rich show elements for programming
Support for Weigl ASCII API scripting logic
MacOS native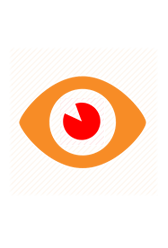 Keep Your Eye On The Animation
Showforge introduces a new way to program complex animation. By using traditional recording methods such as latch, touch, record, live and play, your character programming workflow can be customized quickly using local dropdown selections and keyboard shortcuts, eliminating time consuming individual track setup. Designed to keep you focused on the character, Showforge simplifies the interface, hiding the tracks until you are ready to edit them later.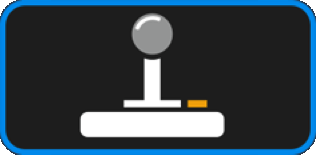 Live Mode
Live mode targets the animation itself, allowing the focus to be heads up on the figure, show or CharacterView™ emulation. Use keyboard shortcuts and groups to rapidly rough in animation and show sequences.
Play

Plays back pre-recorded data within the envelope or envelopes on your track.

Record

Force your live data to overwrite the previous tracks as the timeline indicator moves in time. Once you reach and existing envelope, the show will punch out for you to prevent data overwrite. You can split and merge envelopes to allow segmenting animation semi-permanently while you work.

Touch

Your data remains in playback until you "activate," the input linked to the track, after which, switching that envelope to record mode within the constraints of that envelope. Particularly useful in live mode to touch up your show element, while watching the playback.

Live

Live mode ignores all track data and allows a "scratch track," either with or without the timeline running. An advanced version of traditional rehearsal modes.

Latch

In combination with the Master Record button, this "forces," record over all envelopes within that track, where as normal record would switch back to play at the next data envelope.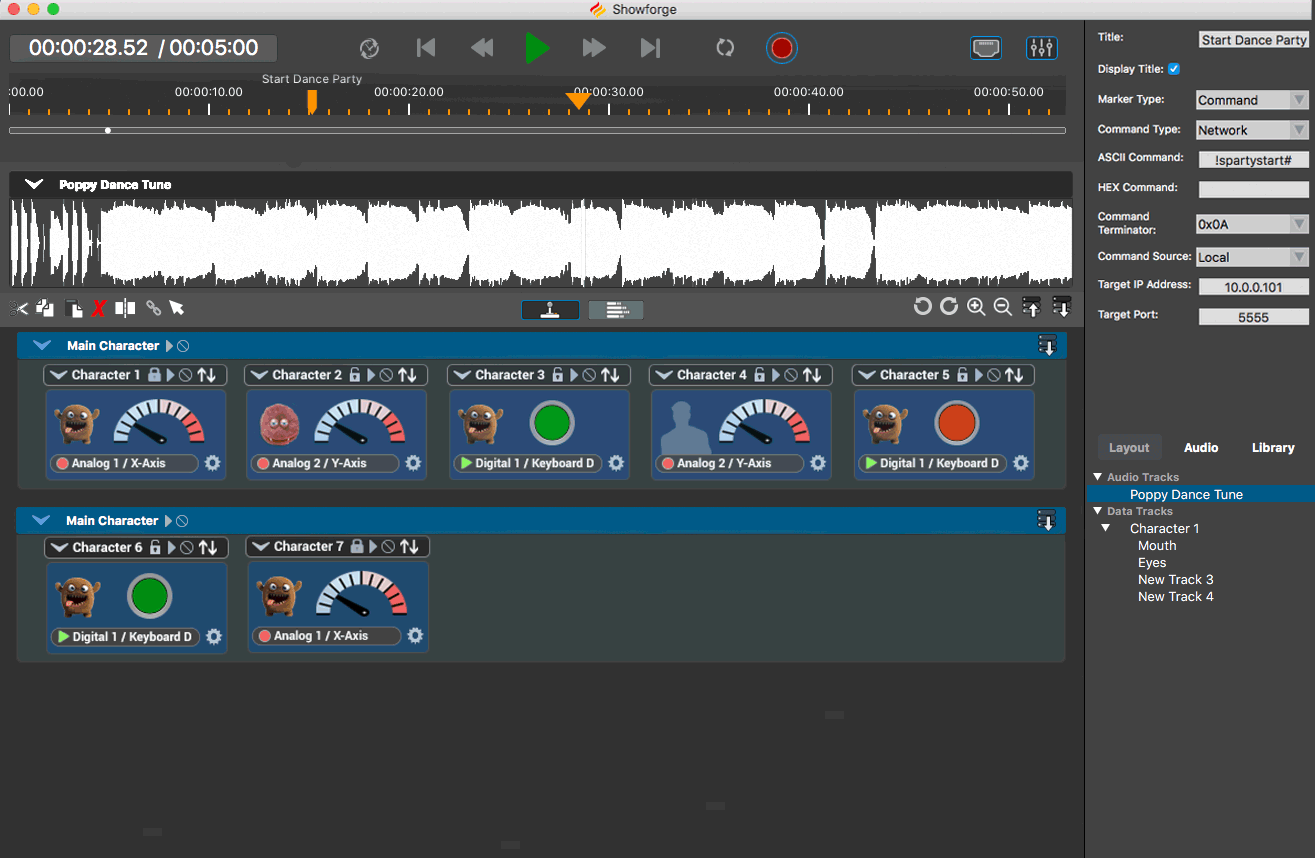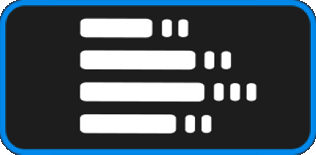 Edit Mode
Once your animation is created and timing coordinated, our unique segmented edit mode provides rapid re-usability through the library, split/join functions and soft patch properties. Replicate a dataset in minutes to multiple outputs and adjust and finesse timing. When your show is complete, flatten data and lock tracks to prevent unauthorized modifications.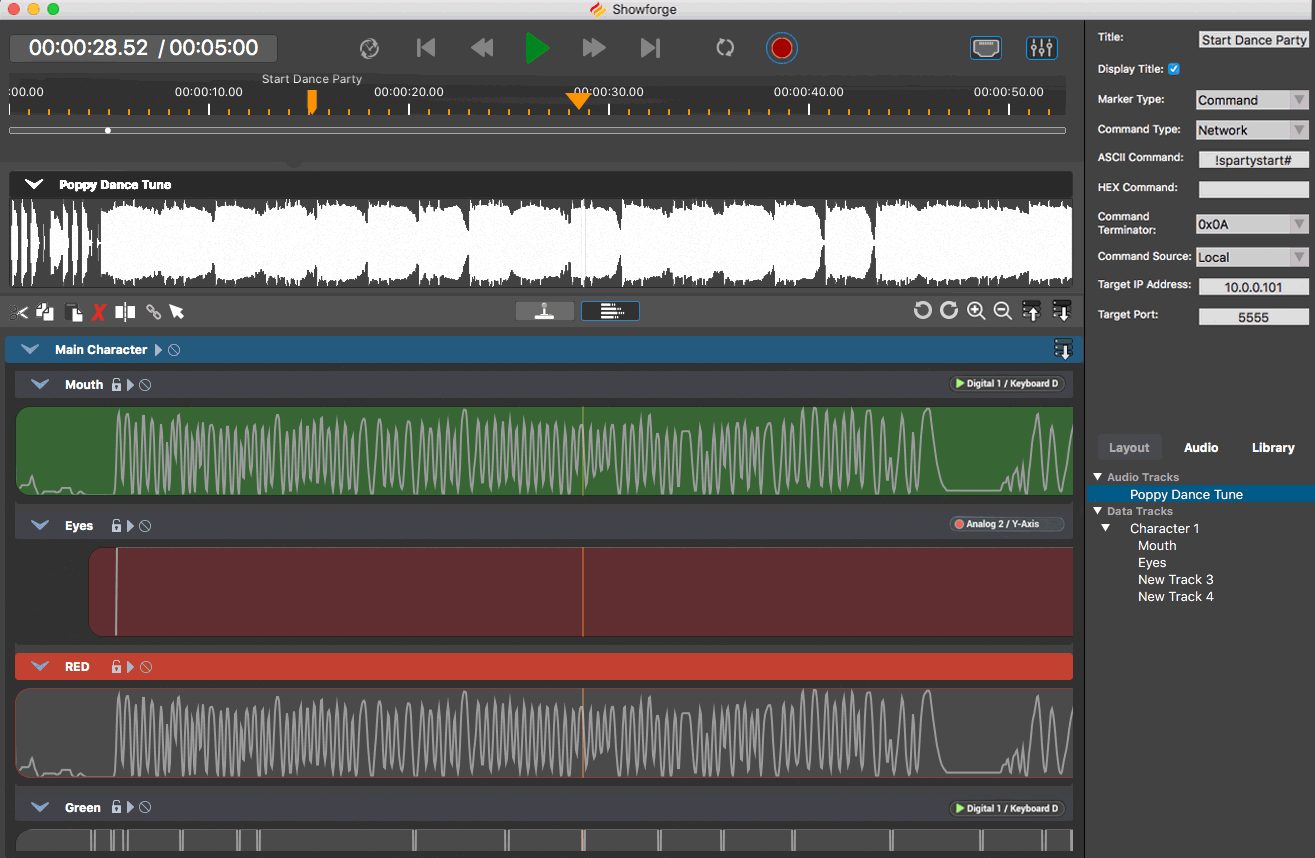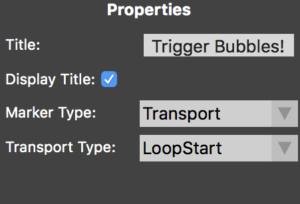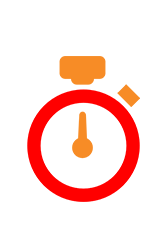 Simplified to Save Time
Reducing the transport and essential media playback to the core essentials, the animator focuses only on their character and recording mode. Simply selecting the playback range and looping parameters, focus is shifted to the tactile programming tool of choice. Short cut keys assigned to these functions allow for rapid movement throughout the show.
Adding logic and event elements is now focuses right within the timline itself through adaptive and interactive markers. Command markers can not only control external elements in realtime, but also export to the real-time card (Weigl Control devices only). Program faster.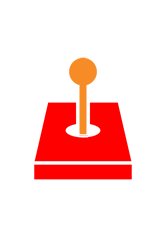 Take Control of Your Output
Digital, Analog, Servo and DMX outputs are controlled through your choice of keyboard, mouse, USB joystick or MIDI console while providing optional onscreen display of the data and live take over abilities. See your programming in real-time or manipulate with external hardware. Up to 16-bit resolution is supported throughout the architecture.
Easy setup of real-world hardware devices in relation to their actual Weigl outputs provides a unique path for setup of your animated figure lighting or show action device.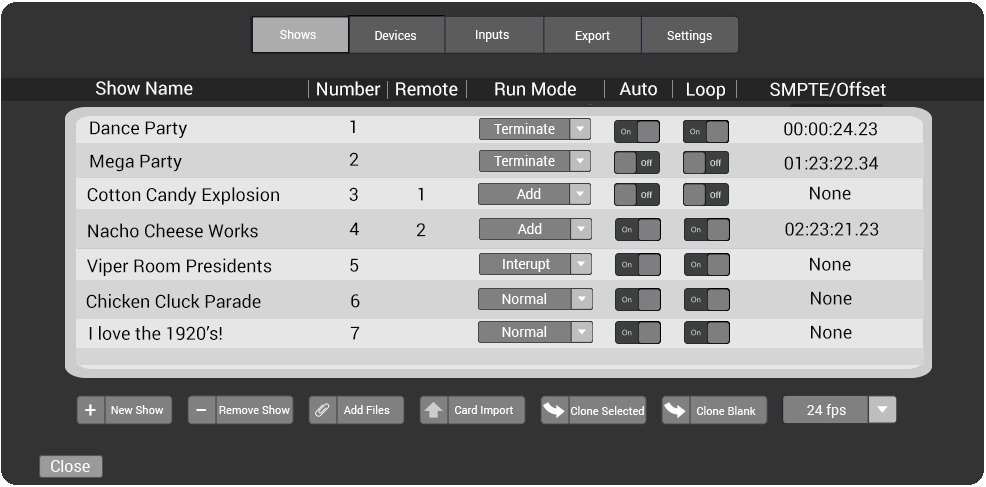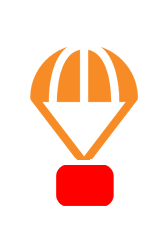 Deployment
Showforge is based on the secure document structure in MacOS. Audio, timelines and more are tracked and organized as a project for easy deployment and archiving. Re-arrange shows, rapidly change their organization within a single project & apply Weigl ASCII logic for interactivity and more.
When you are finished, simply deploy to the onboard storage and take the Showforge timeline with you.